Our software product, Securus Web™, has been developed to work with the OPIN™ technology API developed by HID Global. SecurusWeb™ works with the entire HID VertX™ hardware platform as well as the entire family of Edge™ Hosted IP-based Access Control Solutions. The VertX TM and Edge TM Hosted hardware platforms support and encourage business innovation that can generate new ways of thinking about access security within today's security environment.

SecuriCo is an OEM partner on both the Card and Reader and Networked Solutions offerings with HID Global. We were one of the early adopters that has worked with the HID VertX™ platform since 2005 and the Edge™ Hosted hardware platform since its inception into the market in 2007. We were one of the first software solution providers to implement both VertX ™and Edge ™ Hosted products through our innovative web based SecurusWeb™ software.

We are also a provider of the Edge SOLO single door IP PoE Networked Access Control solution offered by HID Global. The Edge SOLO is a great solution for the 1 door, low cost, standalone solution which includes a user friendly software package on board.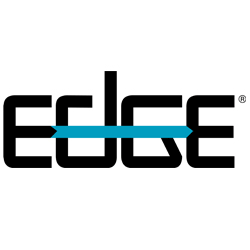 HID Edge Hosted Solution by SecuriCo
EDGE Hosted is the next evolution in access control hardware solutions. A true IP solution that meets the demands of open architecture, IP-centric environments, EDGE Hosted provides fully distributed intelligence and decision making right to the door, leveraging the IT infrastructure to the maximum extent possible. EDGE Hosted power comes through a Single CAT-5 run to the door via a PoE powering device such as a PoE router or PoE injector. Our Edge Hosted solution is integrated with SecurusWeb software offered by SecuriCo.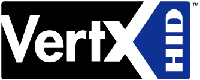 HID VertX Hardware by SecuriCo
For Web based managed access control or standalone access control systems. VertX™ hardware is a family of access controllers that provides fully-functional access control with Securus Web™ software. The VertX™ platform is based on more tradition access control configurations where a standalone 2 reader panel is needed or a new or existing system that requires multiple panels that are connected via an industry standard rs485 communication loop. Either way, we have all application types covered through offering the entire HID VertX™ and Edge™ hardware platforms.

HID Edge SOLO Standalone Solution
PO Box1874 - Burnsville - Minnesota - 55337-0874 Phone 952-898-5500
Copyright © 1999-2008 SecuriCo, Inc. and Securus Web™ All Rights Reserved